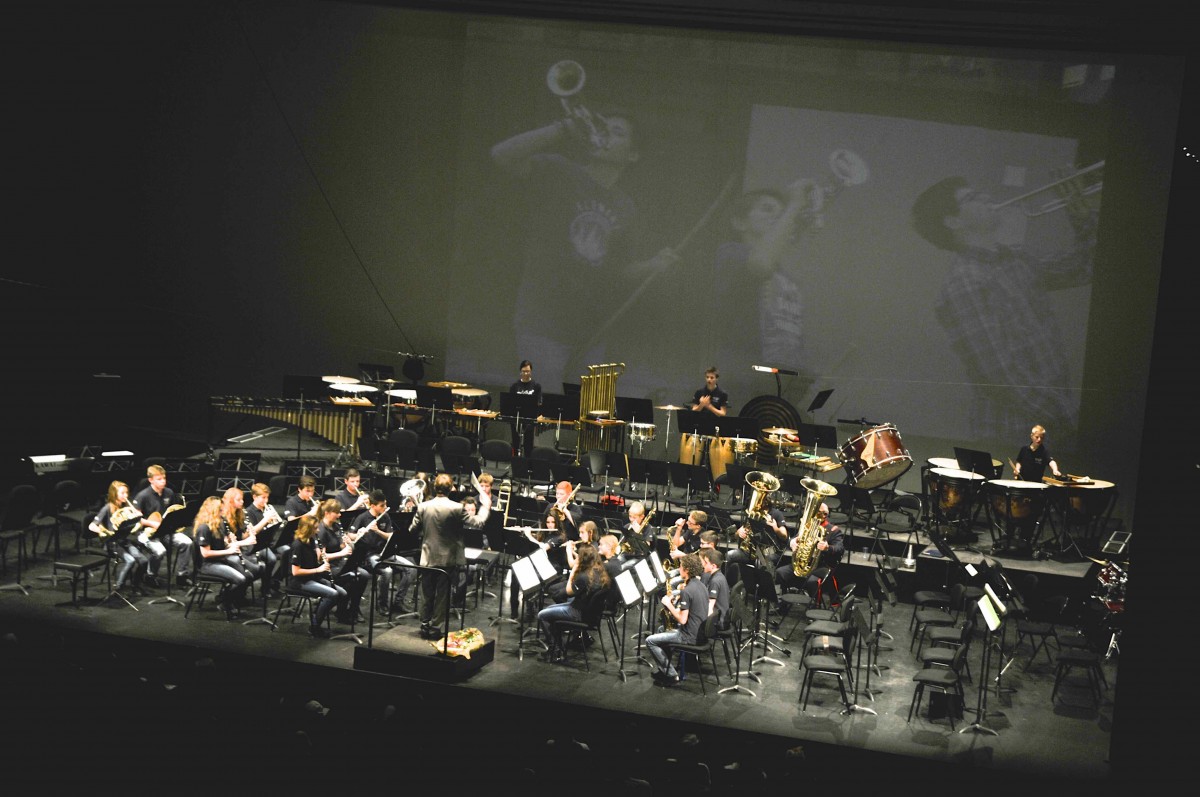 Since its first rehearsal in January 1996 and and their first concert in the, Gallery Espace Placette', the youth band of the Landwehr (JGL) has established itself as a education organization of young musicians in the canton of Fribourg.
The youth band was conducted since its foundation by Philippe Demierre (1996 – 1999), Jérôme Schumacher (1999-2006), Alexandre Gagnaux (2007-2008) and Joel Allred (2008 – 2014). Currently, it is directed by Théo Schmitt.
In order to strengthen alongside the musical education and the spirit of comradeship and the identity, the Youth band develops various activities. Traditionally the JGL openes the Gala Concerts of the Landwehr in december. In addition to these performances, the youth band takes part in various events in the canton of Fribourg, such as August 1st celebration, Tounalettes or at 'St. Niklaus' festivities, and outside the canton. To prepare these diverse activities, the committee of the youth band organizes every year a music weekend, which ends by a concert. In 2011, the youth band had the honor to play at the swearing in of the new Swiss Guards in Rome.
In addition to these musical activities there are other events which are always be appreciated by the young people.
The aim of the Youth Music is to provide interested young people a good and thorough education for an instrument as well in an orchestra. There is also the perspective of the young musicians to join Landwehr. Every year there are young musicians who pass the entry exam!