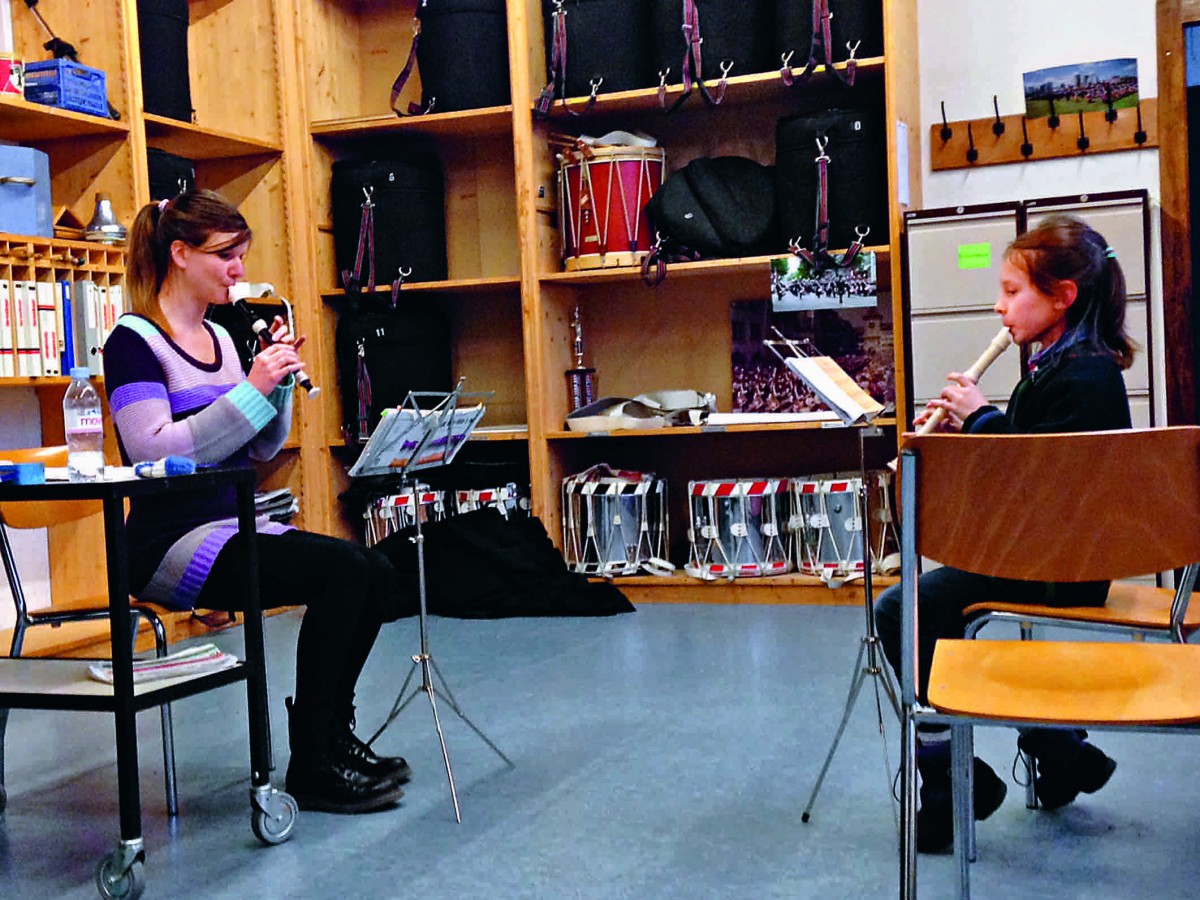 Since many years, the Landwehr runs its own music school (EML – Ecole de Musique Landwehr). The aim of the Music School is to give to very young talents, who are too young for an conservatory education, a basic education. There is no minimum age for children who are interested. Your child can learn the music theory from the basics, play the recorder or learn an instrument of their choice.
Organisation of music lessons
We recommend that the children attend 17 lessons (30 minutes each) per semester. The lessons are led by active musicians of the Landwehr. Twice a year, small concerts are organized: In the winter semester as part of our Christmas party and the summer semester with a demonstration.
Costs
The cost for 17 lessons amount to CHF 200.- per semester and child. For children, which additionally a musical instrument of the music school rent, additional costs of CHF 20.- per month. It is expected that students who play a recorder, buy these myself.